2016-02-22
Museums and Cultural Landscapes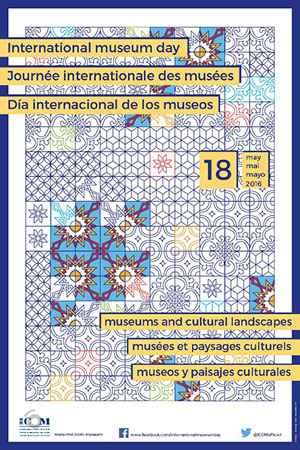 Museums and Cultural Landscapes is the theme of International Museum Day 2016. This theme, concerned with cultural and natural heritage, is at the heart of discussions within many international organizations, including ICOM.
It highlights the responsibility of museums not only on their collections, but also to their environment, including the cities, villages and communities to which they belong, and calls on them to promote and communicate about both their own collections and the cultural and natural heritage around them. Museums of all kinds can contribute to sustainable development by strengthening ties between people and their environment.
Museums and Cultural Landscapes asks museums to participate in raising awareness, making them ambassadors of a geographic area and engaging them in actively protecting cultural and natural heritage.